From 27 October to 12 November 2017 on the occasion of the release of my new catalogue "ANIMAL UTOPIA – perspectives of a new human-animal relationship" a solo show of my work takes place at Galerie KUB in Kantstraße 18, Leipzig/Germany.
Finissage
Sunday | 12.11.2017 | 14 pm
with film presentation of "THE END OF MEAT" and talk with film maker Marc Pierschel.
---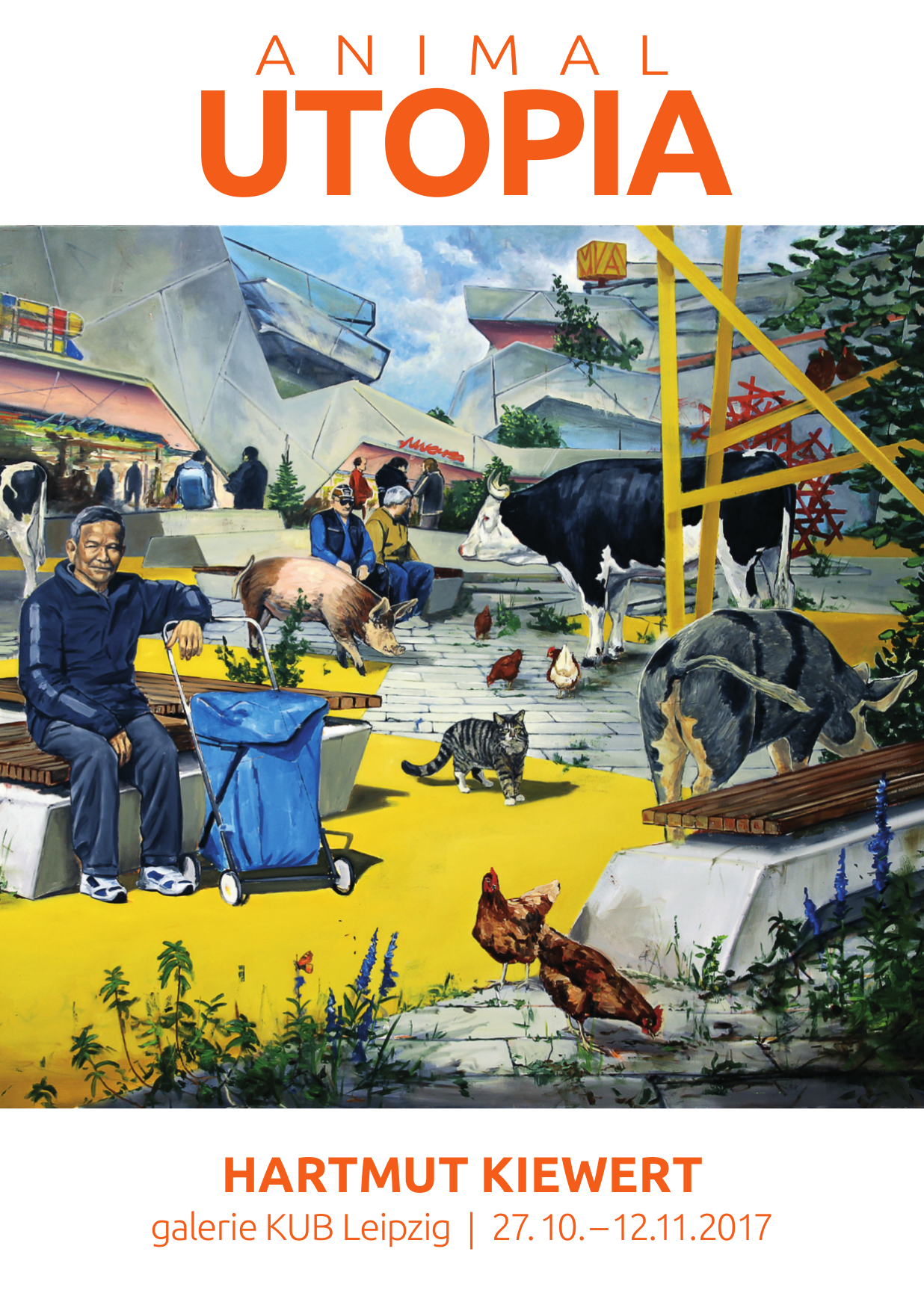 opening hours:
Fri, Sat: 17 – 21 pm
Sun: 14 – 18 pm
& by arrangement
fon: 0173 3636794
kontakt@galeriekub.de
www.galeriekub.de
galerie KUB
Kantstraße 18
04275 Leipzig
---
Our perception of nonhuman animals is shaped by objectification and dominion. We see them as food, trough the bars of the zoos or the microscope in the lab. The work of Leipzig based painter Hartmut Kiewert opposes this anthropocentric view with an other, new perspective, which realise animals as individuals and calls upon the spectators to encounter these sentient social beings with empathy. In his paintings he creates scenarios of a coexistence of humans and other animals on equal footing.
After the exhibition Hartmut Kiewert's new catalogue will be released by compassion media.