»Großes Picknick«, in progress…
Work in progress: my (untill now) largest painting on canvas (300 x 480 cm):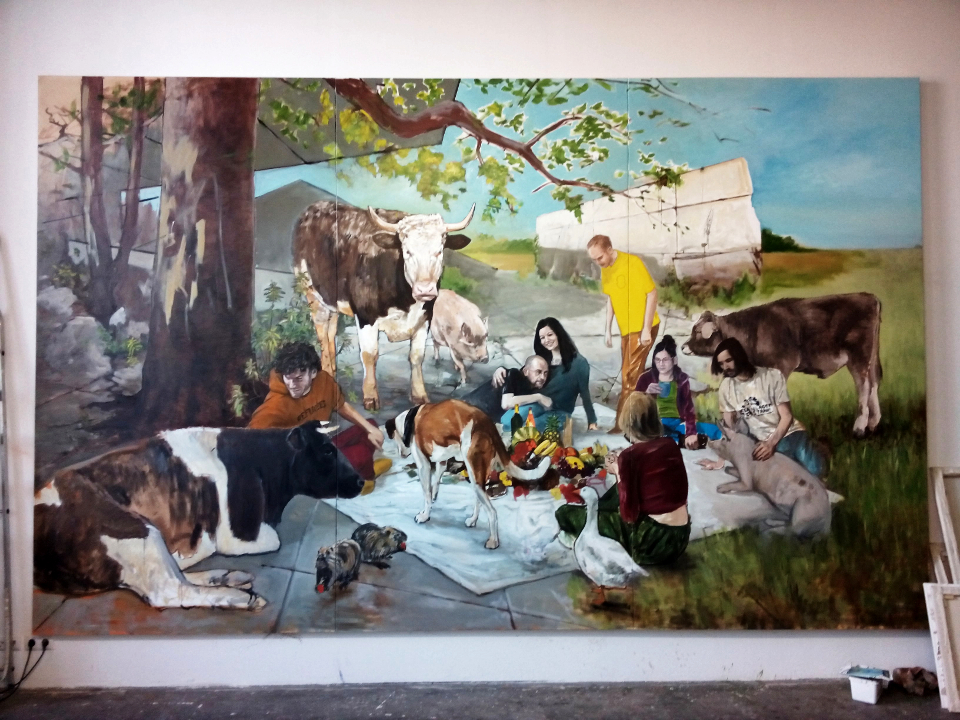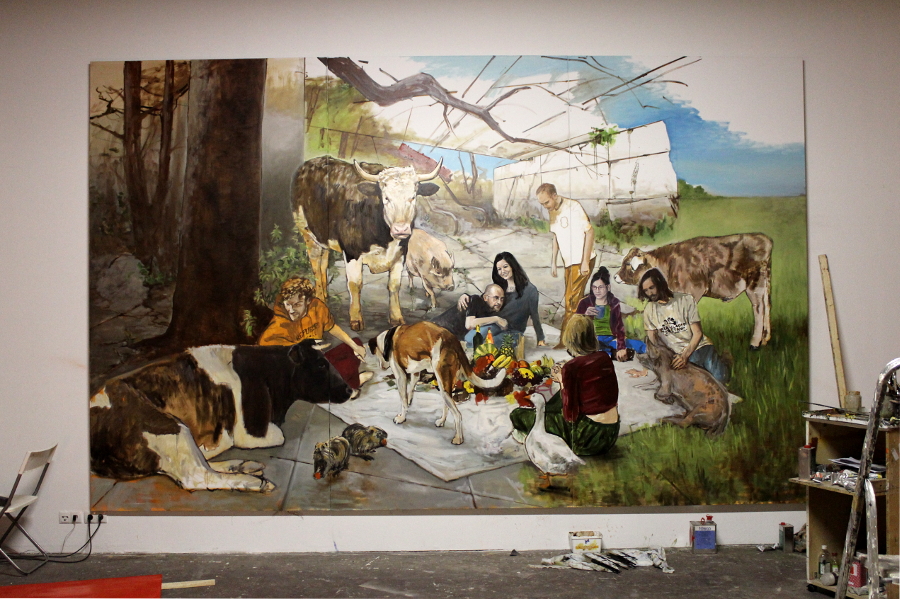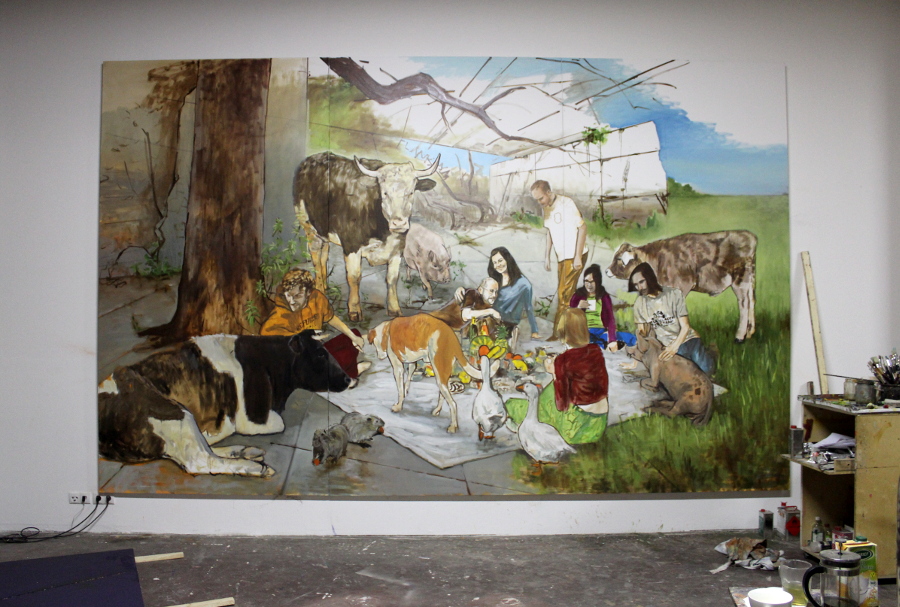 »
"To identify with others is to see something of yourself in them and to see something of them in yourself – even if the only thing you identify with is the desire to be free from suffering."
― Melanie Joy
14.05 – 26.06.2022
Perron Kunstpreis Ausstellung, Kunsthaus Frankenthal
07. – 10.07.2022
Art Karlsruhe/Galerie KK
10.07. – 10.08.2022
72. Bayreuther Kunstausstellung, Eremitage Bayreuth
10.09. – 29.10.2022:
NATUR – MENSCH,
St. Andreasberg
NOTE: Due to the current pandemic situation, exhibition periods may also change at short notice.